If you would like to update your Humble Bundle version
Please find the email you got when purchasing the game. It contains a link to the game page on HumbleBundle.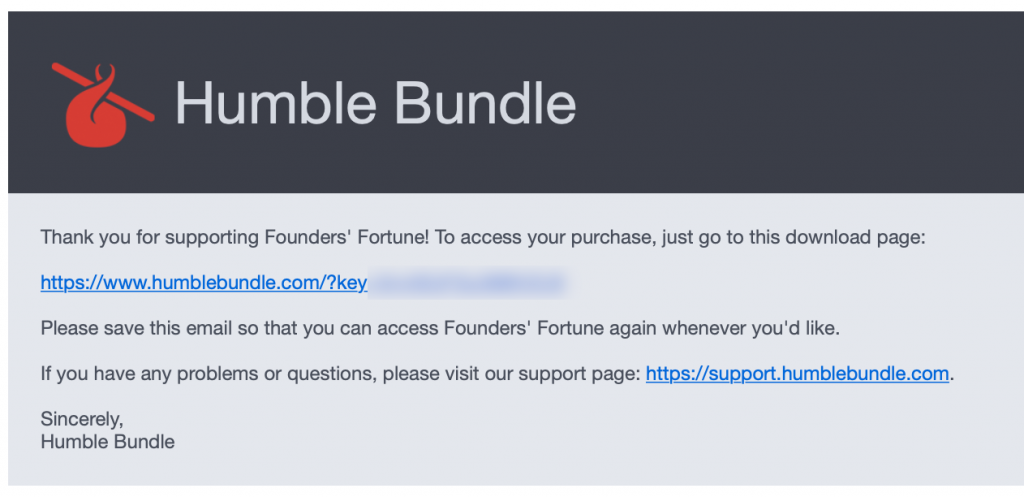 On the humble bundle page you will find a download of the zipped file and an installer, which is what we recommend. Just install it and launch it as you're used to. Have fun!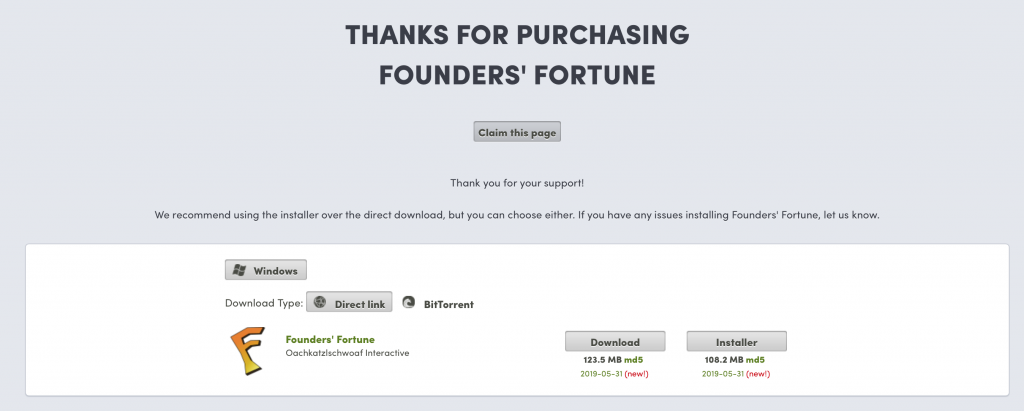 If you can't find the original email from HumbleBundle, contact me at daniel@foundersfortune.com and I'll try to resolve the issue. Thanks for your support!
If you would like to get a Steam Key for your Humble Bundle Purchase
Find the original email from Humble Bundle saying "Your Founders' Fortune order is ready"
Follow the link in this email
Activate the Steam key on the website
If you have trouble finding the original email with link from Humble Bundle, contact me at daniel@foundersfortune.com with
your order ID or
the email address you used to buy the game
It takes some time for me to verify your purchase, so please take the time to properly search your emails and don't forget the Spam folder!