Support the Development of Founders' Fortune!
Tokens of Gratitude
The contents in the Supporter packages are and forever will be cosmetic extras. They are not content "cut out of the game".
Rather, we specifically created them as our way of saying "thank you" to our greatest supporters.
Continued Development
We are a young indie game studio and no one knows if Founders' Fortune is going to be successful or not. If we get enough support to sustain development: Great!
If not, we'll continue polishing the game in our free time, but can't add large new features. Check the Roadmap for more info.
Buy the game if you're happy with what's already in there or if you want to support further development!
Frequent Updates
We're doing our best to push playable updates out as quickly as possible. Typically, there are only 1 – 1.5 months between major updates.
Engaging with the Community
Our community is the cornerstone of why we do this. Since the beginning we had an in-game feedback box to collect as many opinions as possible. Now, we're active on the Discord Server and on the Forum almost every day.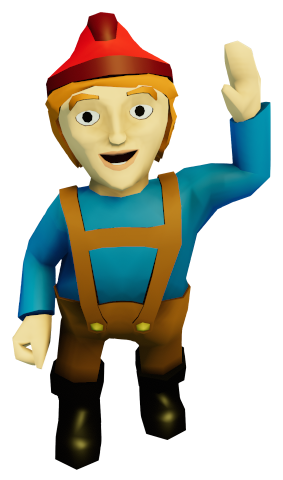 How the Funds are going to be Used
We don't know yet how much funding we're going to get, so we can't give you a pie chart.
Instead, we'll give you our priority list:
First, we'll pay the rent for our office


Next, we'll pay other fees and bills associated with developing a game (electrical bill, server fees, email provider fees, etc.)


Put food on our table. Yay!


Save enough to keep developing for an extended period of time


Finally, we could get professional support with things like audio or website management so we can focus on programming and art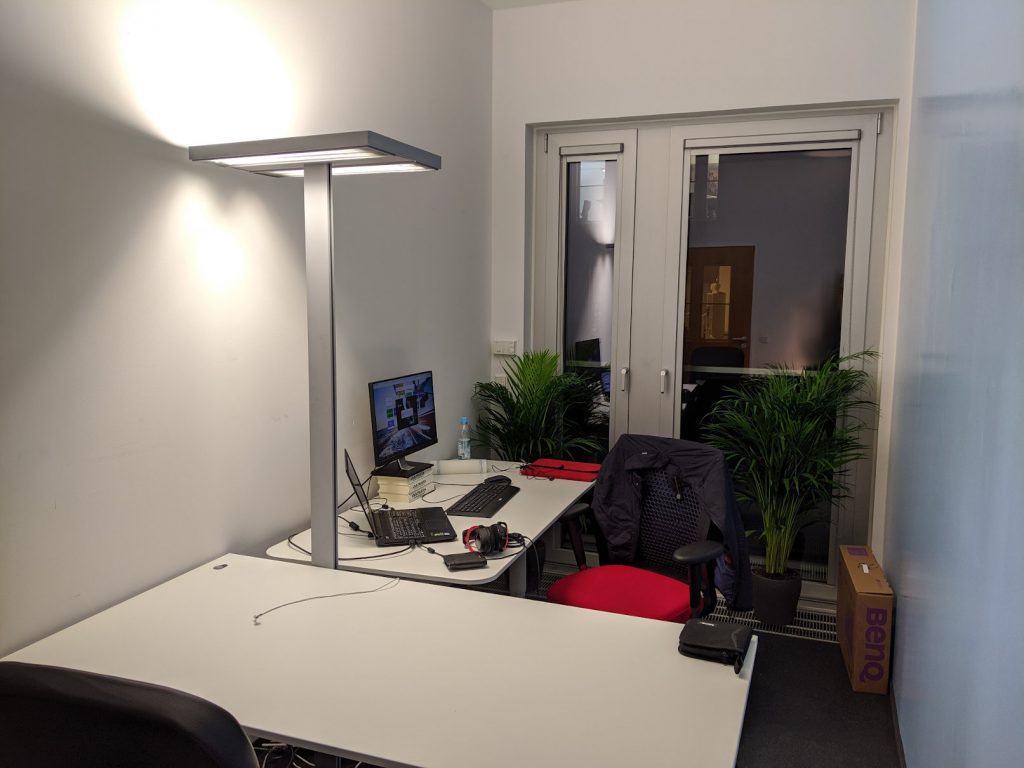 Our office. This is where the magic happens!
There are some big features we'd love to implement and the community keeps asking for them. We know we are capable of making them and they'd fit the game. But we need time and only funding can get us that.
If we get enough funding, we'll be able to realize some or even all of them:
Mod Support
We already built our Supporter Packages as mods, so there is already some infrastructure in place to make it easy for modders.
Multi-Floor Buildings and Roofs
Architects assemble! With multiple floors you can create towers and castles, villas and mansions.
Animals and Pets
Does your farm miss that final touch? Do your colonists miss non-human companionship? No more!
Relationships
Once you survive a winter together, there's bound to be new friendships. Wait, who stole my pumpkin stew again?
Multiple Islands
Build a ship and venture out into the unknown. Who knows what you're going to find?
Other Factions
Your colony is not alone in the world, so take good care of your visitors!
What if we don't get enough funding to continue development full time?
If we can't continue with full time dev, we have to stop adding large new features to the game.
However, we've been making games in our free time for 8 years now. Founders' Fortune would continue to be supported and we would shift our focus to polishing it and fixing bugs until we're happy with the experience.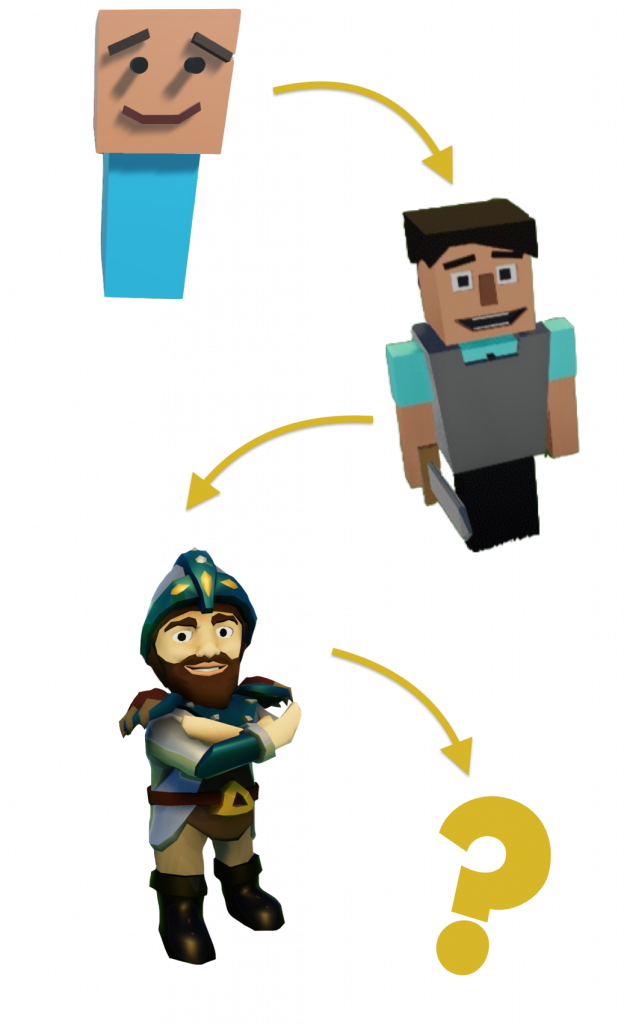 Friends, the last time I was so happy with a Game in it's Alpha was with Rimworld. That was in 2013, I believe.
I am so far having soooooo much fun with the game!
I think you're on your way to a great game! As a software developer with 11+ years of experience, it's amazing to me to see what a two person team can do.
Biggest issue so far is how to pronouce the company name 😉