Hello everyone!
Founders' Fortune has been my main focus for 2 years now and I'm so happy we've been able to bring it through a great Early Access period and have been able to add so much more content than we've originally planned.
In this post, I'd like to go through the new features for version 1.0, take a quick look back at how Founders' Fortune came to be, thank everyone that helped us get to this point and finally talk about what the future might look like.
Before we get into the details, if you want to receive news on Founders' Fortune's future or any other games we might make, sign up here: http://foundersfortune.com/newsSignup
Also, if you haven't seen it yet, check out our new trailer!
Contents of this Update
Since this is our update to leave Early Access, we have focused mostly on stability and correcting stuff that still felt off. Nevertheless, we have had time for some big extras like achievements and Mac support.
Features
Achievements
Mac Support
More floors and walls
Can ask allies for help with defense
Balancing
Slower bug infestations
Slightly quicker learning
Larger stockpiles, more default storage in beginning
More starter resources in beginning
Animals slightly less expensive to trade
Animals get untamed a lot slower and give somewhat more resources to be more useful
150% food bonus doesn't affect mood as much anymore
Elixir of life gives more days and has a lesser negative effect on mood
Added wish for parties
Fixes
Fixed grass coming through walls
Fixed weird grass rendering at night
Only change precision placement mode when pressing shift in furniture mode
Fixed Animations: Slapping, planting, potionLab, bowShot …
Fixed people holding weapons and tools with the wrong orientation
Fixed navigation issue on large and complicated maps
No longer spawning bugged tiki furniture in masterpiece quests
Fixed bug that caused growing trees to reset with every reload
Fixed NewGame+ bug that caused loading issues until you restarted the game
Fixed graphical issues on Tiki roofs in winter
Fixed animation issue with some child faces
Fixed a saving/loading issue with ghost quests
Fixed a situation where dreamcatchers didn't work to stop bad dreams
Fixed carpet translations
Fixed unnecessary Unity UI Exception
How Founders' Fortune came to be
I could write a whole essay on the journey, but in the interest of brevity, I'll restrict myself to a couple of bullet points that might be interesting to you:
I wrote the first line of code on June 25th, 2017
I've been making games in my free time for years, but have been struggling to make anything worthwhile playing. After a particularly bad project, I wanted to focus on the fun and on finishing the project this time around
After a while, my friend RobotK joined and took over the graphics
In 2018 I couldn't really work on the game because I was in abroad working on robotics
In 2019, RobotK and I decided to take it seriously and take 8 months of full time development to finish the game.
We moved back in with our parents so we could save money while we weren't earning anything or going through education
One of our first important features was the in-game feedback box to receive as much information about how the players like the game as possible
In April 2019, Youtuber Dan Field discovered us and set off a wave of interest. Back then the game was free because we were desparately trying to get any players we could find
We continued updating every 1.5 – 2 months until we released into Early Access on July 19th 2019
It was received a lot better than we ever imagined with a 92% positive rating
Even though the game was making money, RobotK had to go back to his education and I decided to take the money we made to improve the game as much as I could
I released a couple of updates alone, but soon brought on help from freelancers, like Polysquid or Rookbird
In Spring 2020 I hired a part-time programmer to help with making additional features. He went on to make the whole quest system, among other things.
After 15 Alpha Versions, and 1 Beta Version, more than 4.500 submitted in-game feedback texts and more than 1 million hours played, Founders' Fortune leaves Early Access on Dec 18th 2020.
It's been a long and amazing journey. Both for me and for everyone that followed it or helped out.
I kept the history short, but if you have any questions, ask away 🙂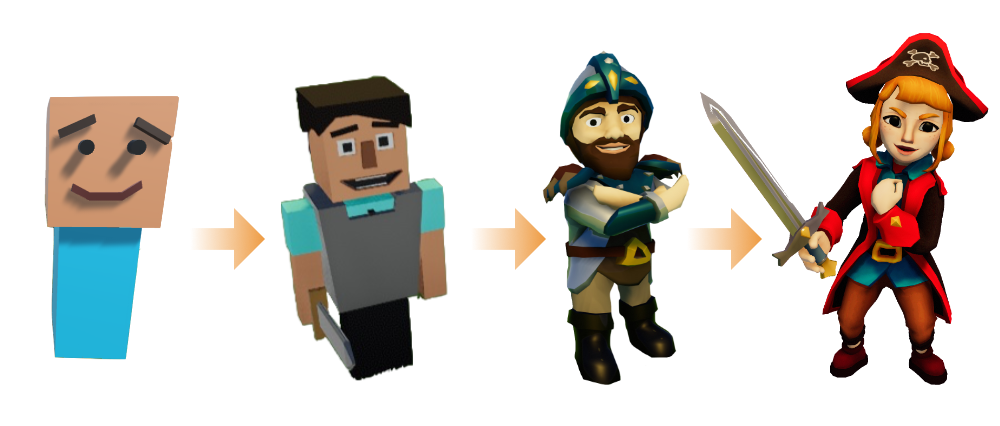 Thanks and Credits
There are so many people to thank, but I want to especially highlight
RobotK and Dávid who made the game with me
The contractors who helped out when I couldn't do it myself
The community translators who've made the game more accessible to thousands of people
The early supporters, especially those who bought supporter packages even though the game was free
The influencers who got the word out in the first place
Our special community VIPs who've been around for so long and who've helped and welcomed new players
The community itself who was eager to provide feedback and uploaded broken saves so I could fix them for the update
I added the credits in game to properly thank everyone, so check those out. They contain some bonus pictures 🙂
The Future
Founders' Fortune is a finished game and now that it has left Early Access there are no big expectations for "indefinite updates" anymore.
Still, I'd like to guarantee that we will be around fixing bugs and addressing balancing issues in the future. Especially in the next couple of days, but also weeks from now. Just make sure to share them on our Discord or in the Forums.
We also have some thoughts about a 1.1 update with some features. Probably Dávid is going to work on that while I pursue a new idea for a city builder. Again, if you want to keep up with our work, sign up here: http://foundersfortune.com/newsSignup
And now, it's finally time to wish you all Happy Holidays and a Happy New Year! See you around!