I hope you all excuse the basic art in the screenshot – because that's just my programmer art for our dev-made example Mod! That's right, modding is coming to Founders' Fortune and to make it easier to learn, we have created a large example mod, modifying furniture, weapons, clothes, walls, fortifications, fences, floors, translations, and gameplay.
Together with the example mod, we're releasing the FFModKit, a toolset made to support modders with their work, as well as a step-by-step tutorial series. I'm a believer in visual learning, so I made sure to include a lot of screenshots where appropriate. Check out this tutorial article about asset creation for example.
3D games are often not all that easy to mod, so my goal was to not only give out the tools, but also explain them properly, hoping that beginners can get started more quickly this way.
Lots of people in the community have been asking and hoping for modding, so I'm glad we can finally take some large steps towards it with Alpha 10.
So, what's possible now? Is modding difficult?
Basically, there are 3 major ways to mod Founders' Fortune:
Change the parameters that are already in the game. This is a super easy way to change how the game plays and make your own easy mode or hard mode. Any player can get into this type of modding with minimal tutorials.

Add new stuff into the game. This type of mod will require some work with 3D art. You can create models, give them materials and make them buildable for your colonists. Using configuration files you can add the appropriate game functionalities to your objects.

If you want to dig deep and change the gameplay itself, that's possible with C# scripting. You can connect with the Founders' Fortune code and do everything you want to the data. That's a more advanced topics for those interested in programming.
How are mods going to be distributed?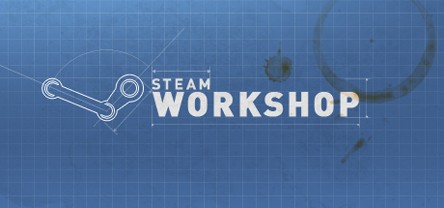 We're going to use the Steam Workshop as our official portal to share and download mods. Steam has a great interface, and it seems like almost everyone is playing on Steam anyways. That's why we think it's a good choice for the game and for the community.
Call for Modders!
Our modding framework is pretty much finished, but Alpha 10 will still take some time – my guess is about 2 weeks. However, we'd love to get some early feedback on our modding systems before Alpha 10 is released.
That's why we're calling for anyone who'd like to experiment with the new Founders' Fortune modding tools to let me know on the Discord Server. Especially players with skills in 3D-tools like Blender or programming knowledge are welcome to check it out!
I will then unlock an early build of Alpha 10 and the Founders' Fortune Steam Workshop for these modders. I'm hoping that people will have some time to get used to the tools and with a little luck we might even have the first mods out there for the rest of the players to enjoy once Alpha 10 is finished. That'd be amazing. I hope you guys are as excited as I am 🙂