Alpha 10.4 Bugfixes
Hello everyone!
The Modding + Pirate update is now 2,5 weeks back and while we started working on Alpha 11, we also collected a bunch of bug reports that we've now fixed in one big batch. Here we go!
Fixed Watchtowers. Now you can place your colonists in them again.
Fixed 2 separate issues where players were unable to load their save games. You can load corrupt 10.3 saves with 10.4.
Fixed an issue where a colonist would be uncontrollable even after the tantrum was over.
If colonists fall below the map while unconscious, they are teleported back up.
Fixed a bug where colonists that were carrying their unconscious friends to bed threw them on the ground (thanks LuckyLuc, michelel, cindy)
Expectation for owning a room or a house were sometimes not recognized properly. This bug proved tricky because it was not replicatable in any savegames. Now it's fixed though. Thanks roo + Ulti (https://forum.foundersfortune.com/t/the-pirate-modding-update-is-live/963/19)
No more notifications to choose tech if you researched everything. (thanks LuckyLuc)
And a small extra for the community: Asking migrants about their traits now takes less time and the answer appears in the notifications on the top right. You're welcome 😉
(https://steamcommunity.com/app/1104330/discussions/2/1608274347737950720/)
Thanks for all the savegames and detailed descriptions you sent that made the issues easy to replicate!
Alpha 11 News – Multi-Floor-Buildings!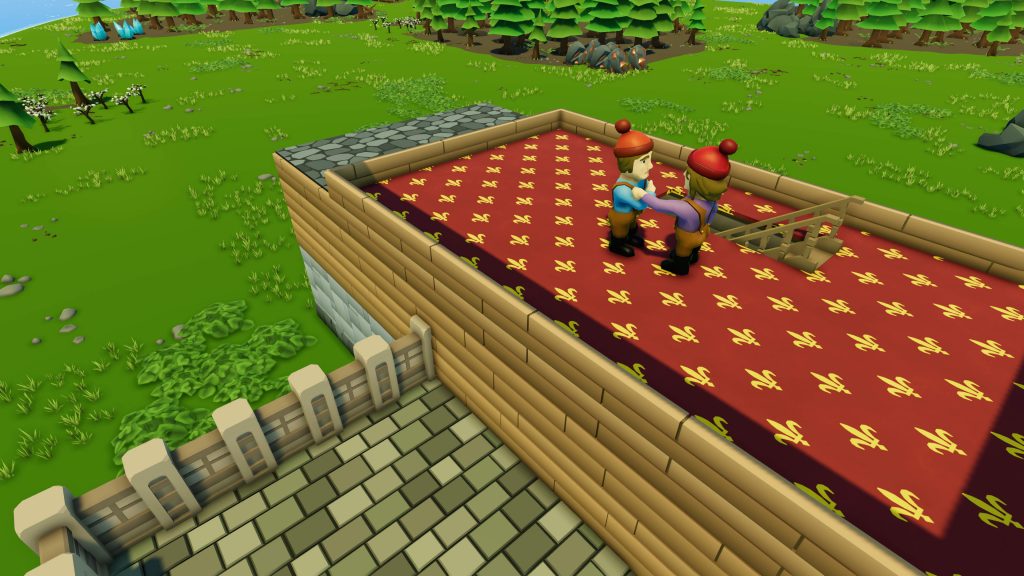 Yeah! It's finally coming!
I personally have been looking forward to this feature since forever and I'm glad we finally found the time to put it in the game. It's a lot of work, but multiple floors are going to change how villages look and play a lot!
About the timeline: We're pretty far along with multi-floor-buildings, but it's a complicated change so we may need more time than we now estimate for bugfixes. Also, we haven't made anything else for Alpha 11 yet, so we'll take some additional time to put some extras in for you. I'm estimating another 2 weeks or so. We'll see how it goes!
With the release of Alpha 11 we're also going to increase the price by 2$. As we wrote on the Steam Store page, it was our plan from the beginning to start small and slowly increase the price during Early Access as the game evolves and this is simply the next step in this process. However, not all major updates will get price increases, especially if it doesn't add a lot or if the last update already saw an increase. If you haven't bought Founders' Fortune yet: We'll keep the current price until Alpha 11 releases in probably around 2 weeks, so you're not caught by surprise.
We moved into the new office!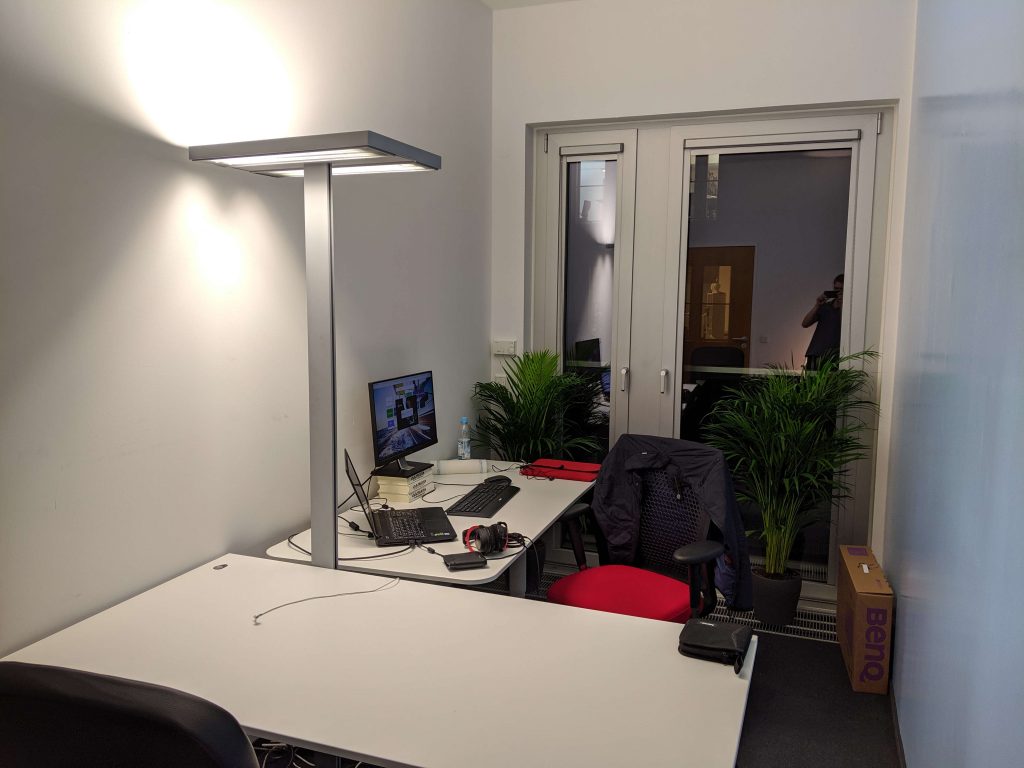 A while back, you may have seen the post about our main artist leaving for his obligations as a teacher. In the wake of that change, I decided to move from Ingolstadt to Munich in the hopes of finding a new main artist. Well, this weekend we moved all the furniture over and are now working in the new office!
I'm sharing the office with an old friend of mine. I think the plants actually make it look better than the old office, even though it's a lot smaller 😀